>> New for 2021 <<



"Amsterdam's Arts"



Amsterdam has produced some amazing talent across the entire spectrum of the Arts, some familiar, some virtually unknown – and some, until now, that you had no idea had "hometown connections".  Discover those connections and meet some of Amsterdam's actors, artists, musicians, dancers, writers and other practitioners of the arts in the Historic Amsterdam League's 10th and largest (56 pages) addition to the Amsterdam book series celebrating the culture, history, and heritage of our city.  Includes special gallery section with eight full color pages of works by local artists.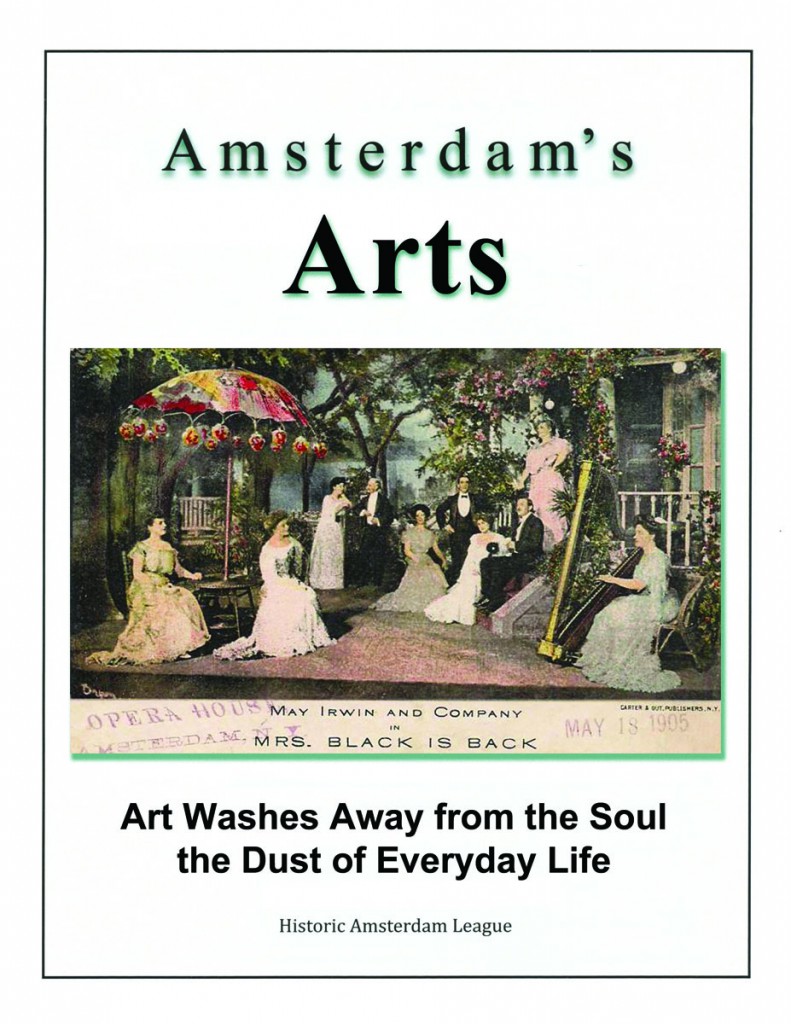 Professionally produced and printed, this year's 56 page Arts booklet, as with every HAL book, is all images, articles, stories, memories, and information – no commercial advertisements or filler. A worthy addition to the HAL Amsterdam series.
Don't be disappointed – when they're gone, they're his

t

o

r

y
.
The 2021 Amsterdam's Arts booklets are currently available at
The Walter Elwood Museum, 100 Church Street,
and

The Local Peddler and Bakery, 175 Church Street

in Amsterdam,
and directly by mail from the
Historic Amsterdam League

.

Mail Orders
Amsterdam's Arts may also be ordered by mail
for $14.00 each, postage and tax included,
directly from HAL by sending your order and payment to:
Historic Amsterdam League
P.O. Box 132
Amsterdam, NY 12010
xx
*Quantity pricing shown in the drop-down PayPal menu below is also applicable to single shipping address mail-orders. Please be sure to specify quantity when ordering.
xx

Electronic Orders
Amsterdam's Arts may be ordered and paid for electronically using your PayPal account.
xx
1) Select a quantity from the drop-down menu below
and
2) Click on the Pay Now button
Note: Pricing shown reflects USPS postage for shipment of quantity ordered to a single address. Please E-mail for quote prior to ordering quantities greater than six (6) and multi-address orders.
xx
Thank You!