xx
PLEASE NOTE
>> March 18th Trustees Meeting <<  Cancelled

xx
****************************
xxx




The Key to the Future is the Past
xxx

Welcome to HAL!
Welcome to the Historic Amsterdam League (HAL) web site. The Historic Amsterdam League was established in July of 2010 in conjunction with the celebration of the 125th anniversary of the 1885 chartering of the City of Amsterdam, N.Y.  HAL is a nonprofit and nonpartisan citizen based 501(c)(3) organization dedicated to the preservation, promotion, and protection of the physical, cultural, and natural heritage of the City of Amsterdam N. Y.
xxx
Please take a few minutes to explore our site, check out our publications, drop us a note, ask us a question, explore the links, and make yourself at home.  If you like what you see and believe that history and heritage aren't just what happened yesterday, but are the road that led us to where we are today and the path that can show us the way to tomorrow, consider joining us on that journey - we'd be honored to welcome you as HAL's newest member!
xxx
****************************
xxx

Join HAL Now!
Membership forms are available at:
Amsterdam Free Library
The Book Hound – 16 East Main Street
City Hall – City Historian's Office

This Website – Click Here
xxx
****************************
x
xx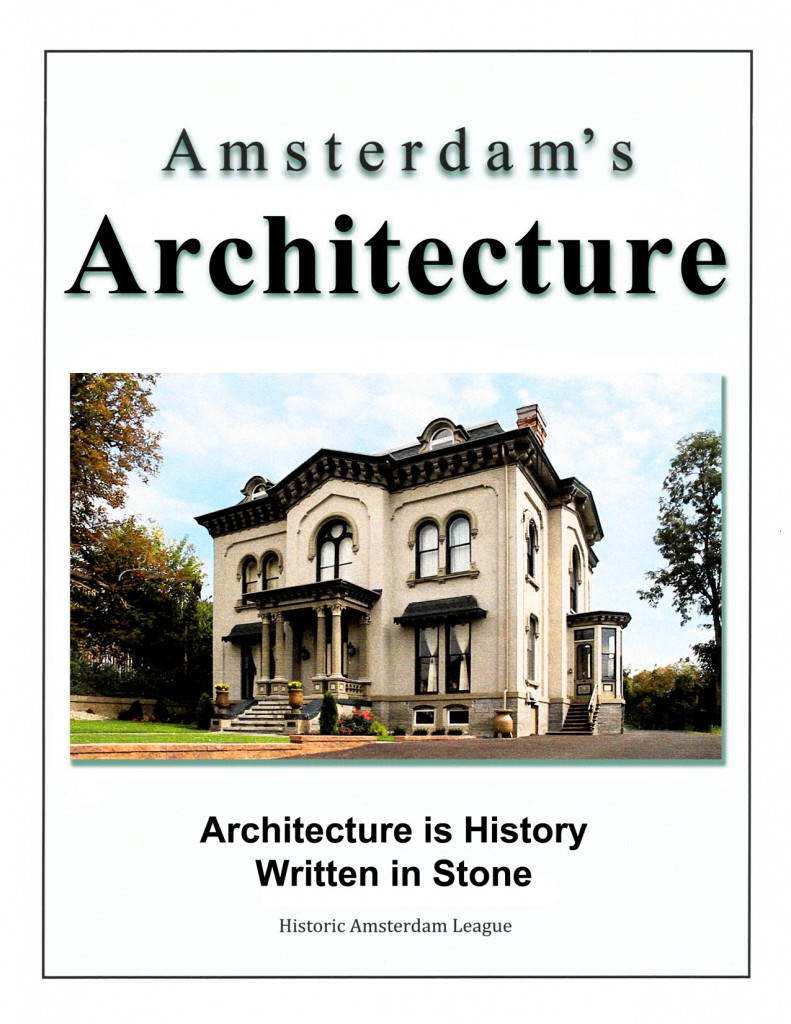 xxx
2019 tour companion book – 44 pages, 9th in the series – is available at:
xxx
The Book Hound – 16 Main Street, Amsterdam
The Walter Elwood Museum – 100 Church Street, Amsterdam
Local Peddler and Bakery – 175 Church Street, Amsterdam

and
by mail directly from HAL
xxx

Click here for details
xxx

(See below for prior years)
XXX

****************************
XXX


All of the Prior HAL Neighborhood Tour Companion Booklets from 2011-2018 are Still Available!

Through a special arrangement with the original printer HAL has been able to obtain limited run reprints of those neighborhood tour booklets which were previously out of stock.  All eight prior years, 2011 through 2018, are now available.
xxx

2011 – The Heart of Amsterdam
2012 -Amsterdam's South Side
2013 – Amsterdam's West End
2014 – Amsterdam's Rockton
2015 – Amsterdam's Old Town
2016 – Amsterdam's Reid & Park Hills
2017 – Amsterdam's East End
2018 – Amsterdam's Northern Neighborhoods

A second chance to complete your collection!
Click

here

for Details
XXX
****************************
HAL's Amsterdam Postcard Series now includes 48 scenes – And more coming!
In the late 19th and early 20th centuries there were literally hundreds of postcards of Amsterdam printed.
These cards were a source of civic pride and showed friends, relatives, and acquaintances worldwide that "this is Amsterdam".

Few cards of Amsterdam were produced in recent years until the Historic Amsterdam League initiated production of annual sets in conjunction with the neighborhood tour programs.

The HAL series now includes 48 cards – six more are on the way for 2018 – and it will continue to grow through the coming years.   Get the set for "your" part of the city, start or add to your HAL postcard collection, or just pick up an individual card or two to send out into the world and once again announce that
"This is Amsterdam".
Click

the links below for details and ordering information

2018 – Amsterdam's Northern Neighborhoods (coming soon)

xxx
Still Available
2011 HAL "Heart of Amsterdam"
Special Postal Cancellations
Click
here
for details
XXX
****************************
XXX

Amsterdam Icons Calendars 2012-2019
(Amsterdam Icons was not produced for 2020)
xxx

xxx



Each year around Thanksgiving the Historic Amsterdam League introduces the new Amsterdam Icons calendar for the coming year.

Amsterdam Icons is a full color 11″ x 17″ wall size calendar themed to some aspect of Amsterdam history.

Accompanying each monthly illustration is a brief paragraph providing pertinent information and historic facts; the centerfold continues the annual theme with additional relevant text and/or pictures.

Scattered throughout the monthly date listings, in addition to the usual holidays and observances, are important, entertaining, and often little known dates from local history.

Past year editions with their frame-worthy pictures have been sell-outs and become collector items.
xxx

Several previous year Amsterdam Icons are still available.
xxx

Click

here

for Details